24/7 & Live-in Care
For adults and children who suffer from chronic illnesses or who require extra supervision, Alliance Homecare can provide 24/7 caregiving in shifts or live-in home health aide or private nursing options that meet the scheduling and health conditions of families.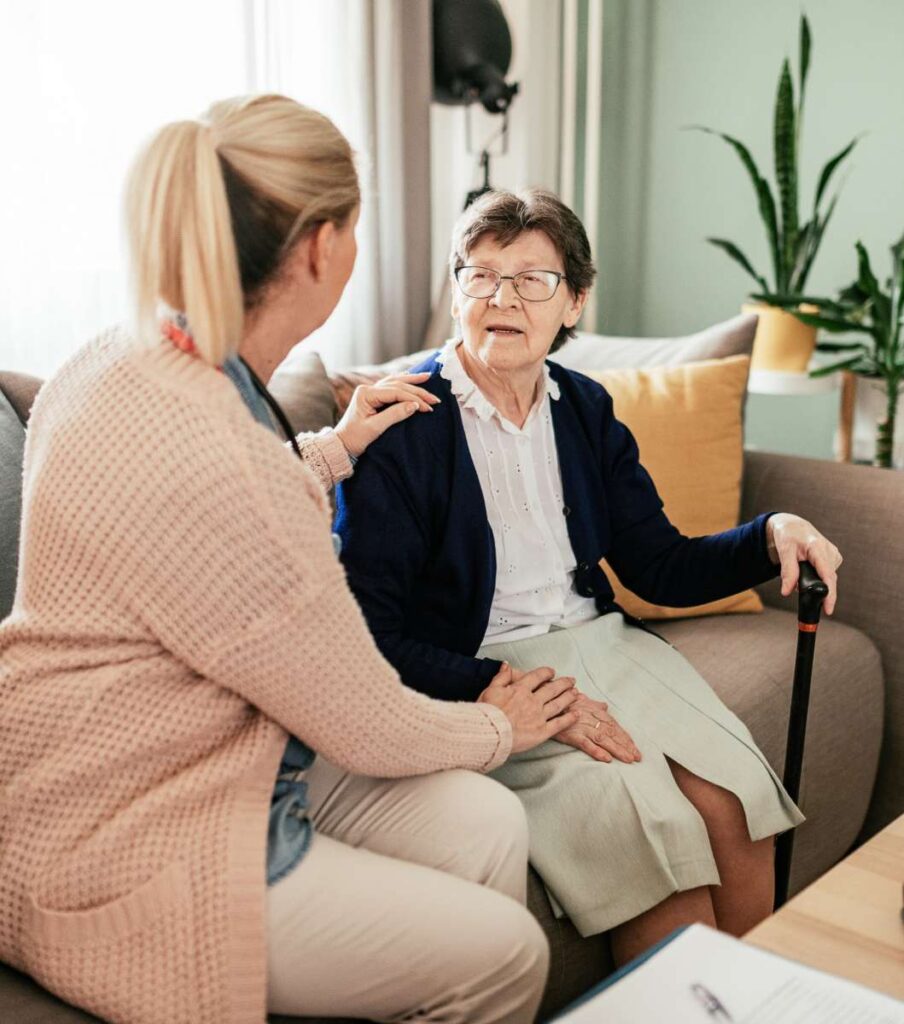 Around-the-Clock Home Care for New York Families
For a variety of reasons, there is no better peace-of-mind than having an attentive and supportive caregiver by your loved one's side 24/7. Whether for safety reasons or to assist a loved one who has a chronic illness or condition, Alliance Homecare has home care staffing options that fit your schedule and the health and medical requirements of your loved one.
Alliance is the New York metropolitan area's leader in staffing private nurses to take care of chronically-ill adults. Our nurses have special training to take care of a variety of client conditions including care for tracheostomy and ventilator patients, wound care, and other long-term chronic diseases and health situations. With the highest quality caregivers by your loved ones side, you can rest-assured that day-to-day tasks will be carried out and the utmost safety and care will be taken to ensure loved ones can avoid hospitalization and stay at home for as long as possible.
New York's most trusted home care provider.
Alliance Homecare is a first-class, first-rate healthcare service organization. Professionals from Alliance have provided consistent quality-oriented services for my 95-year-old father.

The Family of Governor Hugh L. Carey

Great Home Care Agency! I was introduced to Alliance 3 year ago, as they were instrumental in providing care to a very close relative during the later stage of her life. The Alliance Care Team was great and beyond supportive, not only to my relative, but to my entire family

Ian D.

I have relied on Alliance Homecare for both my parents. On my wedding day, my father was cared for with dignity by his care taker while I was able to concentrate on being a bride on my special day.

Maria L.

The young woman, Genevieve, who cared for me for a few weeks at home was a delight — kind, intelligent, dedicated. She did things I did not even ask for, such as light vacuuming and laundry.

Elizabeth T.
Why Alliance Homecare?
For over 15 years our aim to set the bar higher for home-based care has resulted in better health for our clients and greater peace of mind for our client's families.
15+ years serving New York families
Exceptionally skilled RNs & LPNs
Highly experienced Certified Home Health Aides
Supportive care staff on-call 24/7
Strict confidentiality for clients & families