Chronic Care
Post-Stroke Care
When a stroke creates uncertainty in the lives of patients and their families, specialized post-stroke care teams from Alliance Homecare can provide the home-based recovery support that accelerates good outcomes and restores hope for families.
Home Care For Stroke Patients In New York
We understand the effects of a stroke can be devastating for patients. Loss of motor skills, communication abilities, and general mobility are just some of the functional limitations that require therapy and ongoing treatment. When a loved one is released from the hospital, the work to recover begins. Alliance Homecare can help your family create a post-stroke plan of care that includes certified home health aides or private duty nurses to provide assistance in the home with stroke-caused impairments, oversight with prescription medications, and help with recovery-related therapies. Know that your loved one can recover from the comfort of home under attentive, professional supervision.
Personal Hygiene & Grooming
Home Tasks & Upkeep
Safety and Supervision
Engaging Companionship
Mobility Assistance
Post-Stroke Home Care Services
Prescription Medication Management
Meal Preparation & Nutrition
Activities of Daily Living (ADL's)
Supervision and Safety
Light Housekeeping
Bathing, Toileting, and Personal Hygiene
Cognitive Stimulation
Vitals Monitoring
Companionship
Travel Assistance
New York's most trusted home care provider.
Alliance Homecare is a first-class, first-rate healthcare service organization. Professionals from Alliance have provided consistent quality-oriented services for my 95-year-old father.

The Family of Governor Hugh L. Carey

Great Home Care Agency! I was introduced to Alliance 3 year ago, as they were instrumental in providing care to a very close relative during the later stage of her life. The Alliance Care Team was great and beyond supportive, not only to my relative, but to my entire family

Ian D.

I have relied on Alliance Homecare for both my parents. On my wedding day, my father was cared for with dignity by his care taker while I was able to concentrate on being a bride on my special day.

Maria L.

The young woman, Genevieve, who cared for me for a few weeks at home was a delight — kind, intelligent, dedicated. She did things I did not even ask for, such as light vacuuming and laundry.

Elizabeth T.
Explore more home care services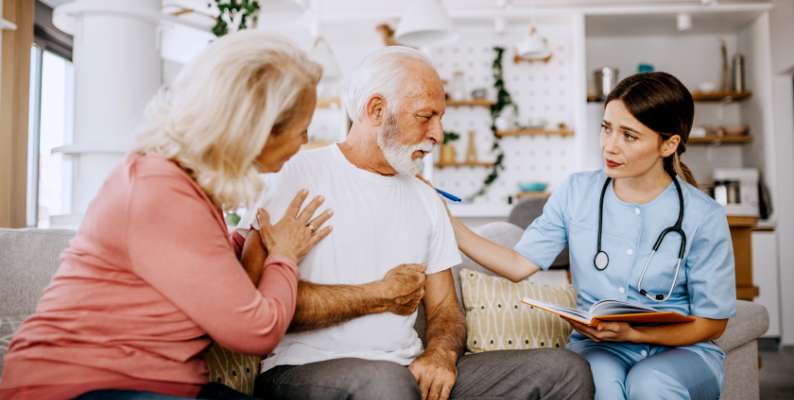 Private Duty Nursing
Expert care delivered in the home by highly skilled RNs and LPNs.
24/7 & Live-In Care
Around the clock care in your home from professional private duty nurses.
Chronic Disease management
Skilled caregiving, medical support and guidance through long-term changing health conditions.
Why Alliance Homecare?
For over 15 years our aim to set the bar higher for home-based care has resulted in better health for our clients and greater peace of mind for our client's families.
15+ years serving New York families
Exceptionally skilled RNs & LPNs
Highly experienced Certified Home Health Aides
Supportive care staff on-call 24/7
Strict confidentiality for clients & families