Post-Surgery Home Nurse Care
Alliance Homecare understands that surgery can be complex, and the initial recovery a challenge. Be it a hip replacement, organ transplant, or cancer-related surgery, our skilled home nursing team is ready to assist with the recovery process.
After Surgery Nursing Care at Home in NYC
Our registered nurses (RNs) are dedicated to minimizing discomfort in a coordinated effort with your physician by providing individualized private nursing care in the comfort and privacy of your home.
Benefits of Utilizing Home Nurse Care After a Surgery
After your procedure, home nurse care after surgery ensures that you are never alone and without skilled nurse support while you are likely at your weakest. Instead of recovering in a recovery room at a medical care facility, your loved one will be able to recover in the comfort of their own home with skilled care assistance from a professional caregiver. This is beneficial as the risk of surgical wound infection from other patients is diminished while the recuperative power of a familiar environment can improve recovery time. Our postoperative care services in NYC provide you with the assistance you or your loved ones need while going through the recovery process from a surgical procedure.
Home Health Recovery Support Services
Accompaniment & Transfer Back Home
Transportation to Medical Follow-ups
Enhanced Doctor Communication
Post-Op Complication Monitoring
Pain & Prescription Management
Meal Preparation & Nutrition
Companion Activities (e.g. games, music, etc.)
Travel Assistance
Top-Rated New York Home Care

Why Alliance Homecare for Recovery Home Care

The recovery process can take a toll on any patient. A home care service ensures that every patient has the care they need to properly heal from any kind of major surgery. At Alliance Homecare in New York, we are proud to offer a variety of after surgery home care services and support that you and your loved one need, along with the benefits of home care that comes from having a skilled nursing professional by your side after an intensive surgery. We are highly selective in our hiring process to ensure that only the most exceptional nursing professionals join our team.

These skilled nurses possess specialized knowledge in surgical care and have years of clinical experience from highly regarded medical centers. All of our private nurses collaborate with the physicians and healthcare specialists who are a part of your loved one's medical team in order to make sure that their health is consistently monitored after major surgery. This collaboration and monitoring is part of surgery care that allows for significant improvement in their health outcomes due to improved communication and early intervention.
New York's most trusted home care provider.
Alliance Homecare is a first-class, first-rate healthcare service organization. Professionals from Alliance have provided consistent quality-oriented services for my 95-year-old father.

The Family of Governor Hugh L. Carey

Great Home Care Agency! I was introduced to Alliance 3 year ago, as they were instrumental in providing care to a very close relative during the later stage of her life. The Alliance Care Team was great and beyond supportive, not only to my relative, but to my entire family

Ian D.

I have relied on Alliance Homecare for both my parents. On my wedding day, my father was cared for with dignity by his care taker while I was able to concentrate on being a bride on my special day.

Maria L.

The young woman, Genevieve, who cared for me for a few weeks at home was a delight — kind, intelligent, dedicated. She did things I did not even ask for, such as light vacuuming and laundry.

Elizabeth T.
Explore more home care services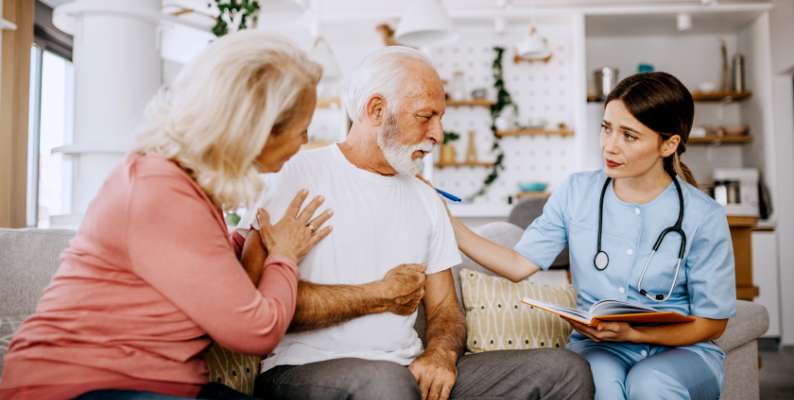 Private Duty Nursing
Expert care delivered in the home by highly skilled RNs and LPNs.
24/7 & Live-In Care
Around the clock care in your home from professional private duty nurses.
Chronic Disease management
Skilled caregiving, medical support and guidance through long-term changing health conditions.
Why Alliance Homecare?
For over 15 years our aim to set the bar higher for home-based care has resulted in better health for our clients and greater peace of mind for our client's families.
15+ years serving New York families
Exceptionally skilled RNs & LPNs
Highly experienced Certified Home Health Aides
Supportive care staff on-call 24/7
Strict confidentiality for clients & families